Mild Steel Angle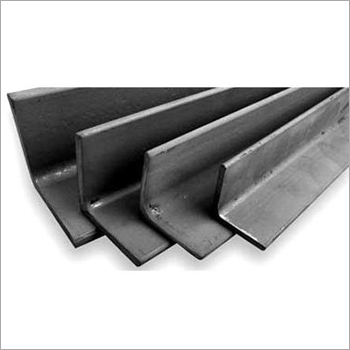 Mild Steel Angle
Price And Quantity
Tonne/Tonnes

Tonne/Tonnes
Product Description
Mild Steel Angle is used in the construction of buildings and structures. Frames, fabrications, shelves, brackets, vehicle building, construction, and maintenance are just a few of the applications for this angle. This will provide a good foundation. Our angle is available in a range of sizes, grades, and finishes. Our MS Angle is used the most in structural applications than in any other industry. Quality, tenacity, adaptability, elongation, retraction, and ductility are some of the primary advantages of this angle. It is very safe to use.
Mild Steel Angle Features:
1. Shape and Structure: MS angles have an L-shaped cross-section, with two perpendicular legs of equal or unequal lengths. The standard form is 90 degrees, but angles with different angles, such as 45 degrees, are also available.
2. Material: MS angles are made from low-carbon steel, commonly known as mild steel. This type of steel is highly versatile, affordable, and easy to work with, making it popular for a wide range of applications.
3. Strength and Durability: Mild steel angles offer good strength and durability, making them suitable for load-bearing applications. The exact strength and load-bearing capacity depend on the dimensions and thickness of the angle.
4. Corrosion Resistance: While mild steel is prone to rust and corrosion, it can be protected through various methods. Commonly used protective measures include galvanizing (applying a zinc coating) or painting the angles.
5. Availability and Sizes: Mild steel angles are available in various sizes, lengths, and thicknesses to suit different applications. Common dimensions include leg lengths ranging from 20 mm to 200 mm, with thicknesses from 3 mm to 20 mm. These dimensions may vary based on regional standards.
6. Versatility: Mild steel angles find applications in various industries, including construction, fabrication, engineering, and manufacturing. They are often used as structural elements, framework supports, bracing, reinforcements, and for making racks, shelves, and frames.
7. Machinability and Weldability: Mild steel angles can be easily machined, cut, drilled, and welded, making them versatile and convenient to work with. They can be joined using various welding techniques, including arc welding, MIG welding, or TIG welding.
8. Cost-Effective: MS angles are cost-effective compared to other structural materials, such as stainless steel or aluminum. This makes them a popular choice for projects that require structural stability at an affordable price.
Frequently Asked Questions:
1. What is the difference between mild steel angles and stainless steel angles?
Ans: MS angles are made from low-carbon steel, while stainless steel angles are made from an alloy that contains a significant amount of chromium. Stainless steel angles offer better corrosion resistance than mild steel angles and are often used in applications where corrosion is a concern. However, stainless steel angles are generally more expensive than mild steel angles.
2. How do I select the right size of mild steel angle for my project?
Ans: The size of the mild steel angle you need depends on the specific requirements of your project. Consider factors such as the load-bearing capacity, structural stability, and the dimensions of the structure you're working on. Consulting with a structural engineer or referring to engineering design standards can help you determine the appropriate size and dimensions.
3. Can mild steel angles be welded?
Ans: Yes, ms angles can be welded using various welding techniques such as arc welding, MIG welding, or TIG welding. Mild steel is generally considered to be easily weldable, making it convenient for fabrication and joining structural elements.
4. How can I protect mild steel angles from rust and corrosion?
Ans: Mild steel is prone to rust and corrosion, but there are several methods to protect it. The most common methods are galvanizing and painting. Galvanizing involves applying a zinc coating to the mild steel angles, which provides excellent corrosion resistance. Painting the angles with a suitable primer and topcoat can also protect them from corrosion.
5. Where can I purchase mild steel angles?
Ans: Mild steel angles are commonly available at steel suppliers, metal fabrication shops, and construction material stores. You can also explore online platforms and industrial supply websites to find a wide range of options and sizes.
6. What are some typical applications of mild steel angles?
Ans: MS angles have a wide range of applications. They are commonly used in construction for structural supports, framework, and bracing. They are also used in manufacturing and fabrication for making racks, shelves, frames, and various metal structures. Additionally, mild steel angles find applications in industries such as automotive, machinery, and equipment manufacturing.
7. Are there any limitations to using mild steel angles?
Ans: MS angles have excellent strength and versatility, but they may not be suitable for applications where high levels of corrosion resistance or extreme temperatures are required. In such cases, alternative materials like stainless steel or specialized alloys may be more appropriate.